BOOKS BY DR. BILL HOWATT
Find solutions to workplace mental health challenges with Dr. Bill Howatt's books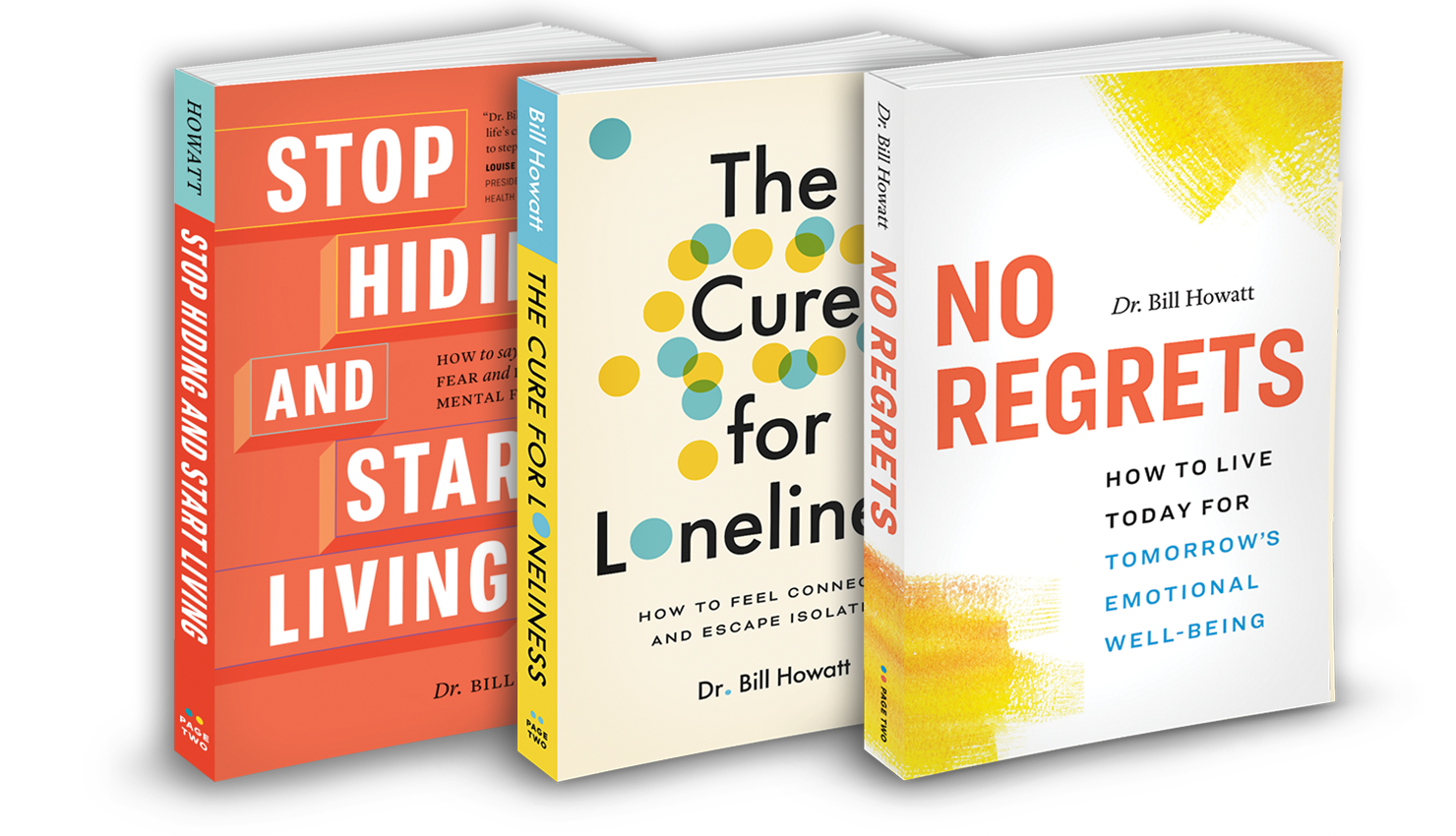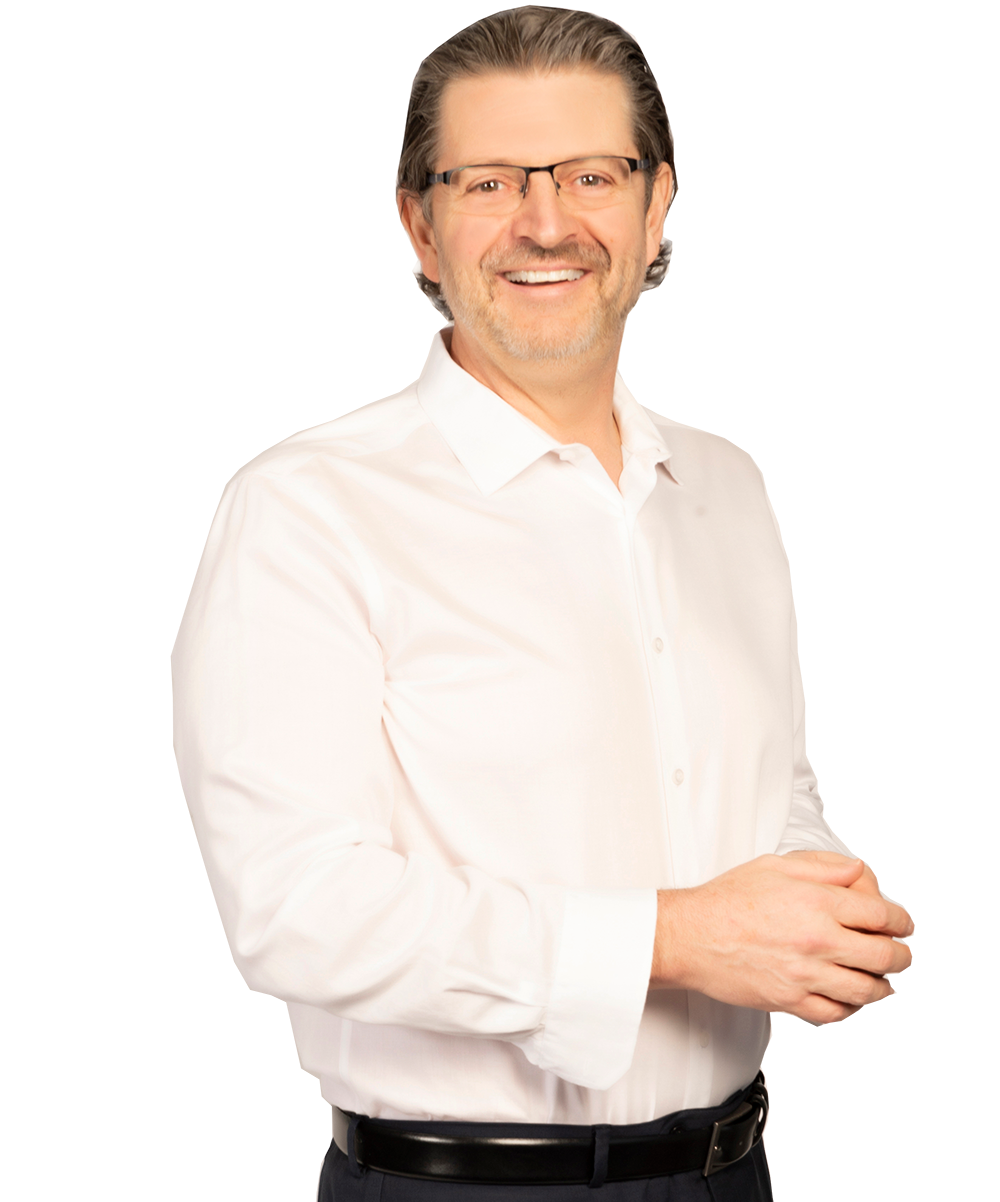 Dr. Bill Howatt is an expert on workplace mental health. He has worked in mental health and psychological safety for over 30 years with extensive clinical experience and struggled–and succeeded–with his mental health problems. He has an open, honest, and effective approach to mental health, offering effectively-tailored and commonly-missed solutions to workplace mental health problems.
We often need to read about things from cover to cover to learn them adequately. Dr. Bill has written a trilogy of books on taking control of mental health, getting out of psychological ruts, and being present for growth to help readers grasp these concepts in greater depth. Check out his featured books below.
Dr. Bill has written countless articles and offers consulting and personalized, live talks on these subjects.
DR. BILL'S LATEST BOOK!


How to Live Today for Tomorrow's Emotional Well-Being
(The Break Through Series)
We all live with the decisions we make every day so how do we start making better choices?
In this third installment of his bestselling Break Through series, Dr. Bill Howatt gives you the five ingredients that will strengthen your mental fitness today, so you can be prepared to take on the challenges life will throw at you. Happiness, career satisfaction, and resilience are important for making better choices. Mental health isn't something you're born with―it's something you can cultivate, nurture, and strengthen, no matter your background or life experiences.
Drawing on positive psychology research, client stories, and his own experiences overcoming adversity, Dr. Howatt provides you with activities, exercises, and insights into decision making. With simple changes you can start basing your choices on values, being mindful of your reputation, and, most importantly, with no regrets.
A powerful interactive guide for anyone feeling stuck, lacking confidence, or caught in a cycle of bad decisions, No Regrets offers you the tools, and the instructions on how to use them, to build a life that finally feels good.
Where to buy Dr. Bill's new book 'No Regrets'
What people are saying about 'No Regrets'
"Incredible! Dr. Howatt offers the tools you need to live a fulfilled life with peace — leaving shame, regret and questions of 'what if' behind. Insightful and relevant like never before!"

Dr. Marshall Goldsmith

Thinkers50 #1 Executive Coach and New York Times–bestselling author of The Earned Life, Triggers, and What Got You Here Won't Get You There
"Just as we take steps to protect and strengthen our physical health, we must do the same for our mental health. No Regrets provides a timely roadmap to emotional well-being by equipping readers to tame their fears, overcome past regrets, and shift from mindset of surviving to thriving."

Michel Rodrigue

President and CEO of the Mental Health Commission of Canada
"Dr. Bill Howatt's book No Regrets takes you on a deep and powerful journey on the importance of simply letting go of any regrets in business and life! The lessons we can learn from regretful experiences are invaluable! This book will take you on a path of being grateful, positive, and most importantly self-love!"

John 'Gucci' Foley

Best selling author of Fearless Success
BILL HOWATT GUEST SPEAKER ON THE BOILING POINT PODCAST
No Regrets: Dr. Bill shares how he wants to help people have no regret in life and to start living well.
It's possible to become who you want to be. The first step is deciding who you want to be, and then forming the connections that can get you there.
All human beings have a genetic need to be socially connected, and we benefit from all types of social connections, from informal to formal. Social connections can fall on a wide spectrum, from a simple smile with a stranger at a grocery store to a hug from a relative or close friend. But all social connections, from slight to intimate, help us feel connected to others and are good for mental health. If you want to bake a cake, you require specific ingredients. If you want to bake happiness into your life, you need strong and healthy social connections.
Dr. Bill Howatt offers this step-by-step workbook to help readers move away from isolation and loneliness and build authentic connections. Dr. Bill provides opportunities for reflective check-ins, insight into the benefits of cognitive-behavioral therapy (CBT) techniques, practice recommendations, and a road map for discovering and building authentic connections.
He shows you how to unlock your mental trap – negative thoughts, like insomnia, anxiety, and depression, that limit your ability to close social connections gaps.
Where to buy 'The Cure for Loneliness'
What people are saying about 'The Cure For Loneliness'
"Dr. Bill Howatt is brilliant at explaining how our brain works and how we as human beings can unlock the mental traps that contribute to feelings of isolation and loneliness. This book is a must-read and a fantastic toolkit for anyone who wants to learn practical steps on how to deal with mental health barriers in order to increase our social connections and happiness."

Mario Baril

Ombudsman for Mental Health and Employee Well-Being at Innovation, Science and Economic Development Canada
"A must-read for anyone who senses their foundation of close friends and family is shifting under their feet. In my advocacy work on mental health at the political level, I knew change was taking place in our society and that our homes and workplaces were becoming lonelier places. Dr. Bill Howatt's book confirms this, but more importantly provides a pathway out of loneliness."

Kevin Flynn

Ontario Minister of Labour, Chair of Ontario's Select Committee on Mental Health and Addictions
"Dr. Bill Howatt offers useful, interesting exercises to assess your level of isolation and loneliness, as well as practical, impactful tips to get out of your mental trap. Not only does this book encourage every one of us to improve our resiliency, it also inspires leaders to support their people and build a psychologically safe workplace."

Renée Légaré, M.Sc., ICD.D, Ph.D

Executive VP & Chief Human Resources Officer, The Ottawa Hospital
BILL HOWATT GUEST SPEAKER ON THE BOILING POINT PODCAST
Dealing With Loneliness During Self-Isolation
Happiness and well-being are not destinations; they're an outcome of choices you make, and ways of being and living daily.
There can be times in your life when you're happy: you're in love, your children are healthy, and you're professionally fulfilled. And then there can be times when you're worrying about whether you'll be able to get through: your finances have become a burden, your blood pressure is sky high, and your spouse has just left you.
We all experience stresses and failures. The key is developing coping skills that can transform even the worst situation into an opportunity to build resilience – your capacity to deal with and push through different degrees of adversity.
In this book, mental health expert Dr. Bill Howatt presents a five-part model to move you past the rut in your life and toward happiness. He first shows you how to build awareness of each area in your life – career, finances, relationships, physical health, and mental health. Then, he shows you how to take accountability and make healthy changes that will improve your life. Finally, he gives you the tools to build your resilience and take action to achieve your goals. Bill Howatt's model will help you make choices toward happiness and well-being in a smart way so you can stop hiding and start living.
Where to buy 'Stop Hiding & Start Living'
What people are saying about 'Stop Hiding & Start Living'
"Dr. Bill Howatt's book is required reading for anyone who is truly looking for the tools that will help them build a balanced life. Stop Hiding and Start Living will give the reader the skills needed to achieve this balance."

Greg Hemmings

Award-winning filmmaker and entrepreneur
"Dr. Bill Howatt seamlessly intertwines poignant and evocative personal narrative with a straightforward and pragmatic toolkit. He brings the theoretical to the personal, and takes you on a journey that will inspire honest self-reflection and effect positive change in your life."

Sapna Mahajan

Director, Treasury Board of Canada Secretariat, Government of Canada
"Dr. Bill Howatt's passion and commitment to his work is contagious and, with this book, he's providing an extremely practical and actionable approach to getting started on a life-changing journey!"

Lynn Brownell

President and CEO, Workplace Safety and Prevention Services
"Dr. Bill Howatt has spent decades guiding people toward enhanced happiness and well-being. He knows what works. What's more, he's articulate and accessible. Looking for new ways to care for your team? Trying to help someone find their footing? Searching for insights that will reveal new paths on your individual journey? Stop Hiding and Start Living will be a beacon of clarity and inspiration that lights your way."

Greg Wells, Ph.D

GEO of Wells Performance Inc. & author of The Ripple Effect
"Without learning how to fail, we'll never truly flourish. This is the crux of Dr. Bill Howatt's new book, Stop Hiding and Start Living, Part mental health primer, part workbook, Stop Hiding and Start Living lays out the building blocks Dr. Howatt deems foundational to mental wellness, while reframing life's challenges from pitfalls to stepping stones to growth."

Louise Bradley, C.M.

President & CEO, Mental Health Commission of Canada
"Dr. Bill Howatt humbly shares his authentic life story–inspiring readers to take 'tried and true actions' toward achieving fulfilled and happy lives. Stop Hiding and Start Living is an honest and direct book of instruction on how to thrive in life."

Allan J Stordy

President and CEO, Arete HR Inc.
BILL HOWATT GUEST SPEAKER ON THE BOILING POINT PODCAST
Stop Hiding and Start Living: How to Say F-it to Fear and Develop Mental Fitness