The Cure For Loneliness LIVE Webinar
How to feel connected and to escape isolation
People need people. In the absence of authentic social connections, we humans experience emotional pain. Social connection is a core pillar for mental health. When we do not know how to close these social connection gaps, we are at higher risk for experiencing stress, isolation and loneliness. Dr. Bill Howatt, in his new book The Cure for Loneliness: How to feel connected and to escape isolation, provides a roadmap for how to close these social connections gaps, as well as how to maintain authentic connections.
Discover the difference between isolation and loneliness
Define seven different relationships that define social connections charge
Review the relationship between social connection charge and loneliness
Examine how cognitive behaviour approaches can free the mind of mental traps
Explore what authentic connections are how to facilitate them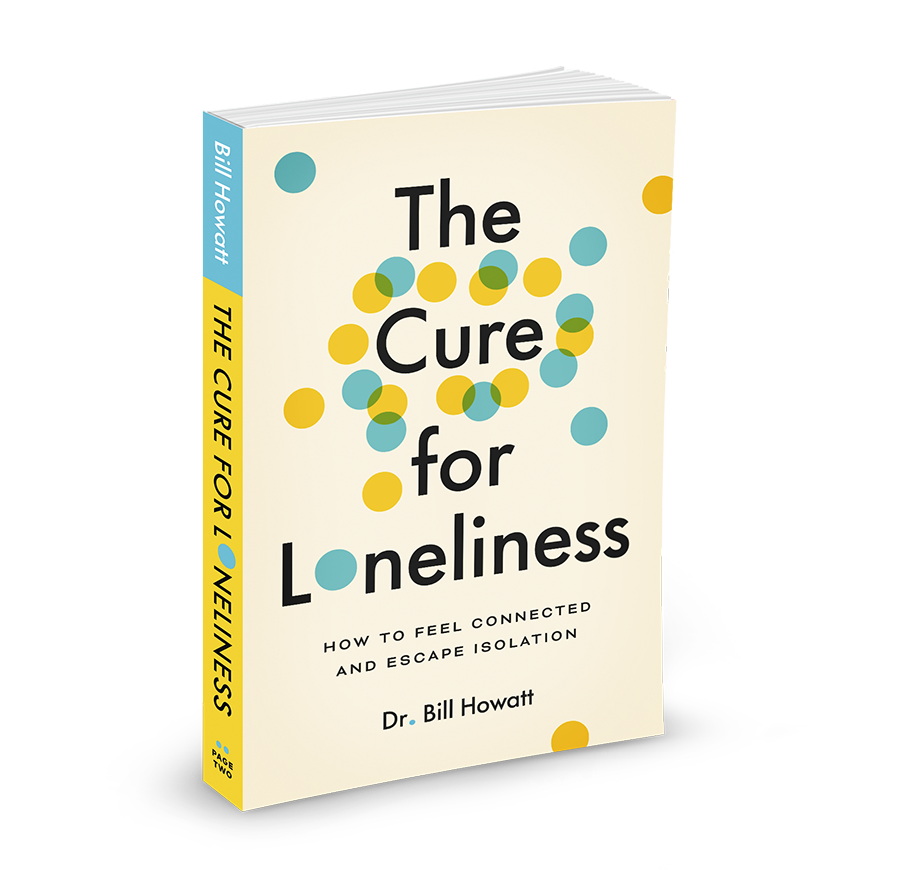 Book a 60-minute presentation on The Cure For Loneliness with a minimum purchase of 250 copies and we will reduce Bill's speaking fee to $2,000.00 (a $4,500 value). Order over 500 copies and the Speaker Fee is waived.
Book your FREE webinar now!
There has never been a better time to support your team's mental fitness!
Get in touch
Conditions
Minimum size for this offering is 200 participants.
One hard copy or e-book must be purchased for each participant.
Invoice for book sales will be sent by the publisher (Page Two).
Physical books will be shipped directly to the employer (allow two weeks for shipping)
Number of participants must be determined prior to the program.
Booking organization will provide an online platform and manage all logistics.
No other costs for the organization other than book purchase.
BILL HOWATT GUEST SPEAKER ON THE BOILING POINT PODCAST
Dealing With Loneliness During Self-Isolation
Sign up to receive news & updates from Howatt Strategic HR