Stop Hiding & Start Living LIVE Talk
Give your team a gift to help them boost their mental fitness during this challenging time.
Why do some of us bounce back after stress and failures, while others struggle to pull through? It's not about natural resilience. Those who are able to move confidentiality through setbacks have develop their mental fitness – workers with training and support can learn how to do improve their mental fitness (e.g., emotional well-being and resiliency).
Through an interactive conversation Dr. Bill present a proven five part model to provide guidance on how to prepare and to cope with life challenges one challenge at a time. With clarity and compassion, he will show participants the action steps for how to overcome life challenges such as: career, finances, relationships, physical health and mental health.
Discover how fear holds individuals in a state of languishing.
Explore why learning to fail is how we thrive and learn.
Examine how focus and practice improves emotional well-being.
Understand the benefits of small victories and why finishing small goals matters.
Review what flourishing is and how to spend the majority of time in this mental state verse visit it from time to time.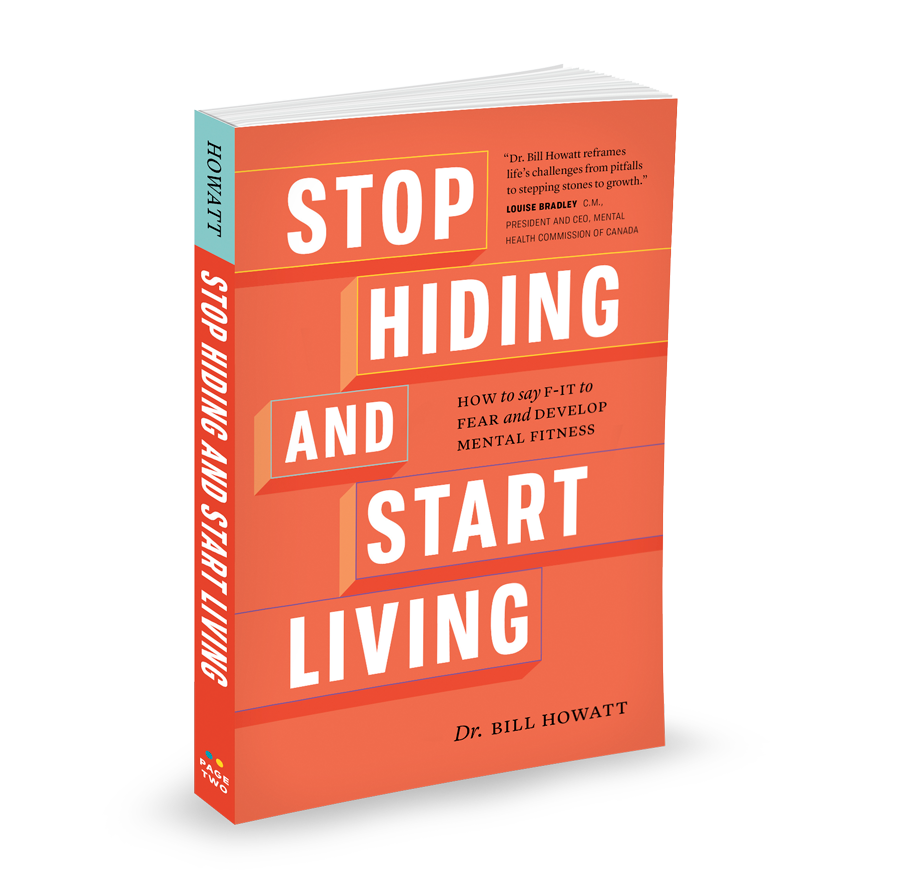 When hiring Dr. Bill to talk to your organization if you purchase 200 e-books/books you will be given a $2,000.00 credit for talks with Dr. Bill. Orders over 100 e-books/books bulk pricing available upon request.
Book Your Talk With Dr. Bill Today!
Mental Health is not intuitive – it is a trainable skill.
Get in touch
BILL HOWATT GUEST SPEAKER ON THE BOILING POINT PODCAST
Stop Hiding and Start Living: How to Say F-it to Fear and Develop Mental Fitness
Sign up to receive news & updates from Howatt Strategic HR