Stop Hiding & Start Living LIVE Webinar
Give your team a gift to help them boost their mental fitness during this challenging time.
Confirm Bill Howatt to present his "F-IT" Model live with your staff.

45-minute live webinar for you and your team plus 15min Q&A
Book a 60-minute presentation on Stop Hiding and Start Living with a minimum purchase of 250 copies and we will reduce Bill's speaking Fee to $2,000.00 (a $4,500 value). Order over 500 copies and the Speaker Fee is waived.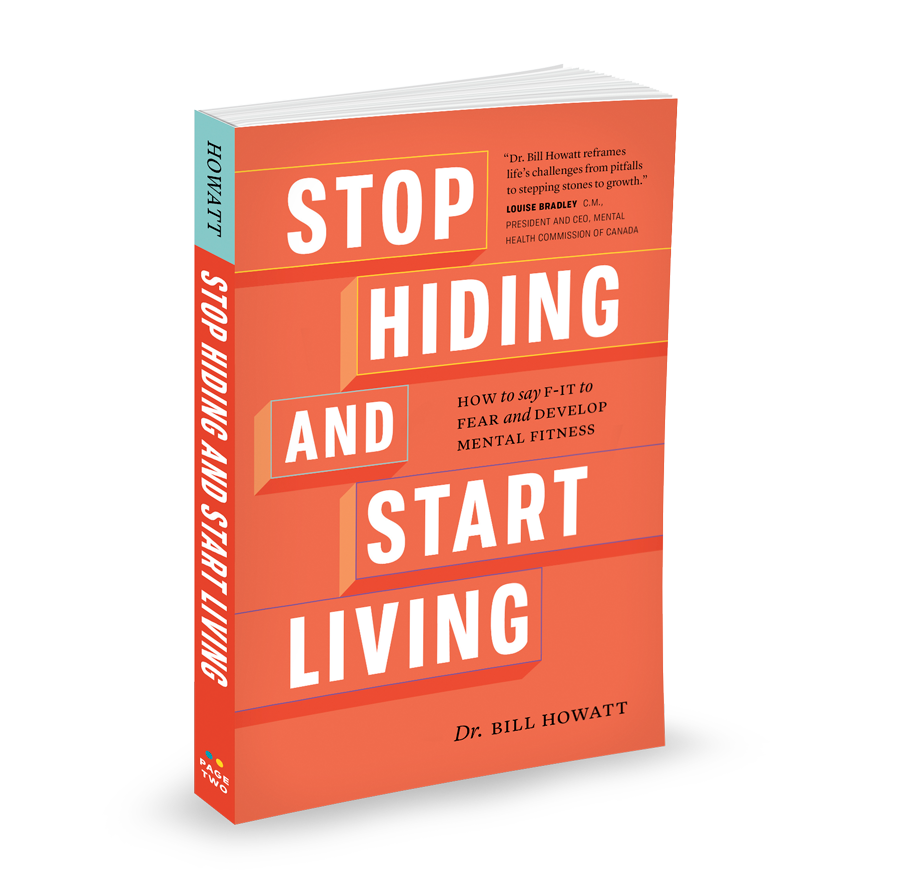 Book your FREE webinar now!
There has never been a better time to support your team's mental fitness!
Get in touch
Conditions
Minimum size for this offering is 200 participants.
One hard copy or e-book must be purchased for each participant.
Invoice for book sales will be sent by the publisher (Page Two).
Physical books will be shipped directly to the employer (allow two weeks for shipping)
Number of participants must be determined prior to the program.
Booking organization will provide an online platform and manage all logistics.
No other costs for the organization other than book purchase.
BILL HOWATT GUEST SPEAKER ON THE BOILING POINT PODCAST
Stop Hiding and Start Living: How to Say F-it to Fear and Develop Mental Fitness
Sign up to receive news & updates from Howatt Strategic HR